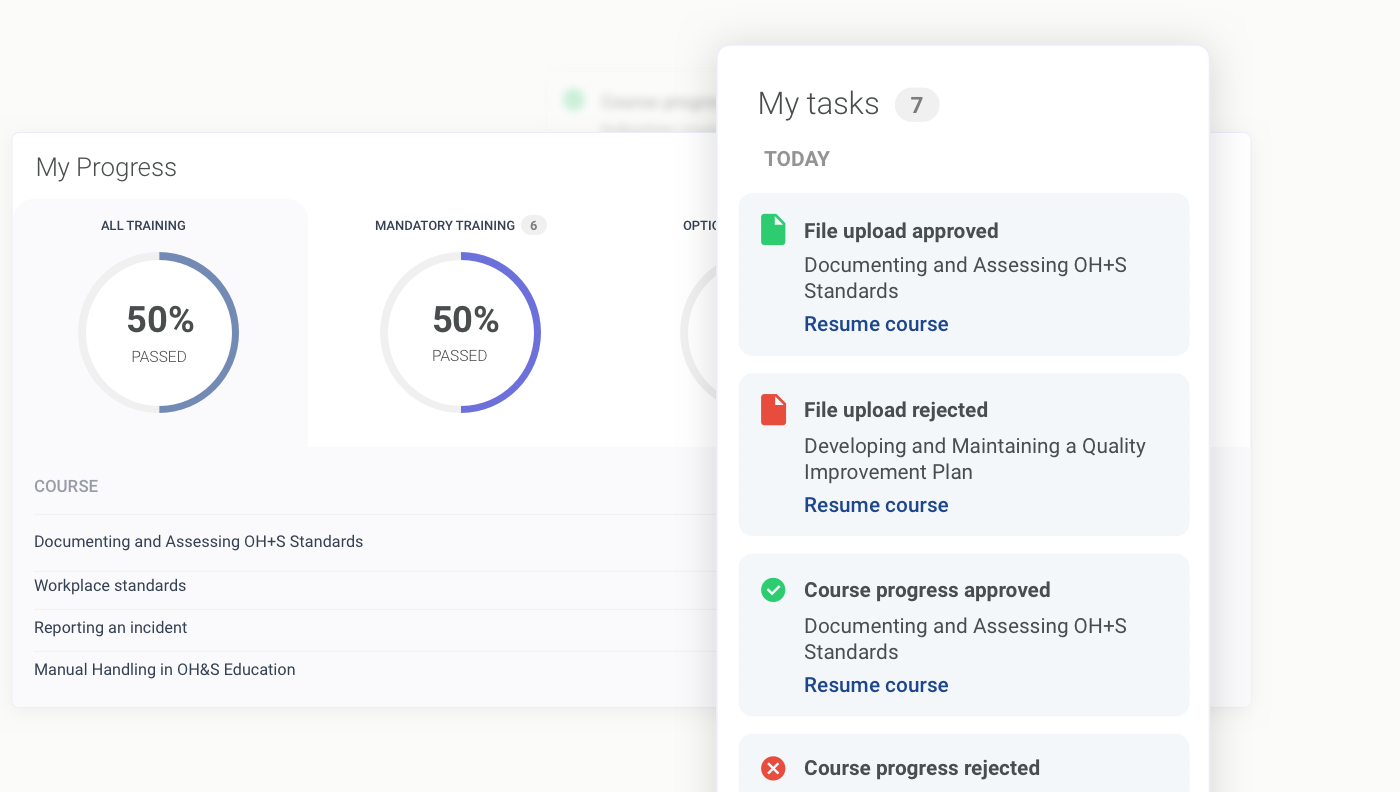 We're proud to announce the launch of the new User Home page! The User Home page has proven to be very popular with our clients and has now been rolled out for a full release.
Access to the page is via the 'Home' link and provides an easy way for learners to manage and monitor their training progress, from one place in real-time. Learners can quickly view their progress at a glance, as well as complete any immediate actions which may be assigned to them.
The User Home page will also be a key management tool for administrators, allowing them to track learner's progress, be notified of outstanding approvals, and monitor learner's engagement with the platform.
Features include:
- Learners can quickly and easily view and manage their training progress from one location.
- Administrators can monitor their learners progress with easy-to-read, meaningful statistics.
- The dashboard displays any pending actions or notifications for the learner.
- The 'My Approvals' feature shows administrators when their learners have outstanding 'approvals' that require attention.
We'll continue to develop and build upon the User Home page in the coming months. If you would like to provide feedback on the feature, we'd love to hear from you! Email us at hello@clui.com