All the information an employer will need to contact you
The first thing you are required to do when creating your Compono account is fill in your personal details. Until you complete your personal details, you cannot apply for the job.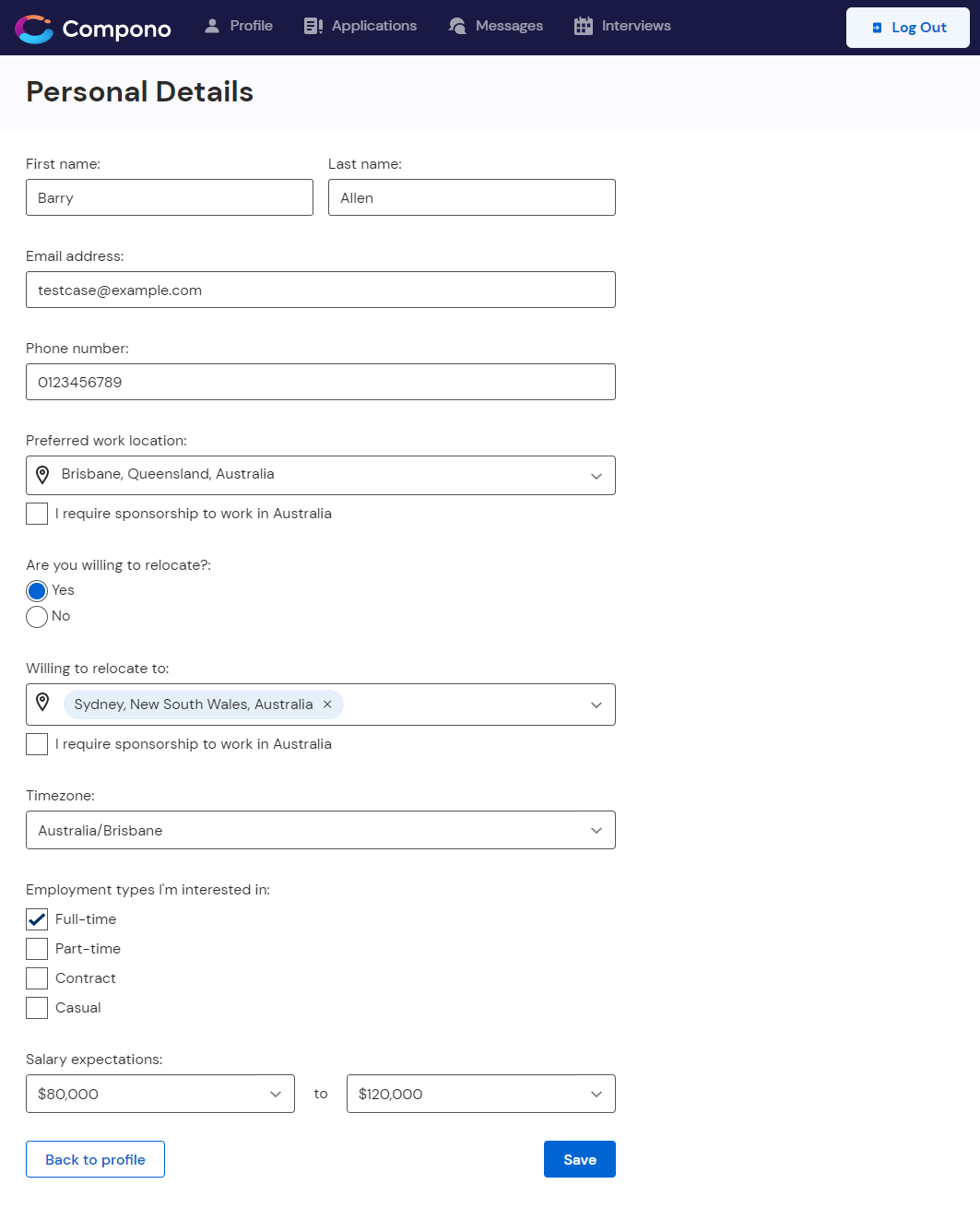 Your personal details include the following information:
Name
Email address
Phone number
Timezone (your current timezone to help employers schedule interview times)
Employment types (select 1 or more)
Salary expectations (your preferences will not be made visible to the employer)
All fields other than relocation are required before you can continue. Once you have saved this information you can come back and update the information at any time.